The Process
Below we've outlined the basic steps that we follow, but we are adaptable to working around your methods.
It is worth remembering that the process of making a video can be as important as the final result.  We see it as our responsibility to make your experience a positive one.
Step 1
Tell us what you want
Even if you aren't sure what it is that you're looking for. Contact us, either (here) or (email) or call us 01443 402596.
If you don't know what you want, tell us why you want it. Tell us how much your budget is. Or simply just ask us what we think. We are very good at making videos and we especially love talking about them.
Lets Meet
We want to start a relationship with you. We need a strong rapport to get the best from each other, so it's important we discuss how you want to work. We are here to make a video that achieves your goals, blending our methods to suit your needs.

After we have met we will create a brief.
Idea
– A brief synopsis of the video.
Platform
– Formats, length, restrictions.
Audience
– Who is the video aimed at?
Aims/Message
– What are the primary and secondary goals of the video? What is the message?
Style
– How the video will be made, what will it look like, what will the content be? This may also discuss the process from how many days filming to any special requirements.
Costing
We do this for free. We really are nice people so if you are even just thinking about making a video, get in touch and see if we can help you.
Step 2
Pre-production/Planning
Whether you want us to take full control of project management or work along side you directly, we're flexible, it's up to you. This stage requires creative planning; this could be very simple, varying from deciding on interview questions to scripting or storyboarding. This is all dictated by the idea.
We will plan the shoot in terms of locations, crew and timings. We are keen to stress that we are comfortable with any last minute changes, that is the nature of all business.
Step 3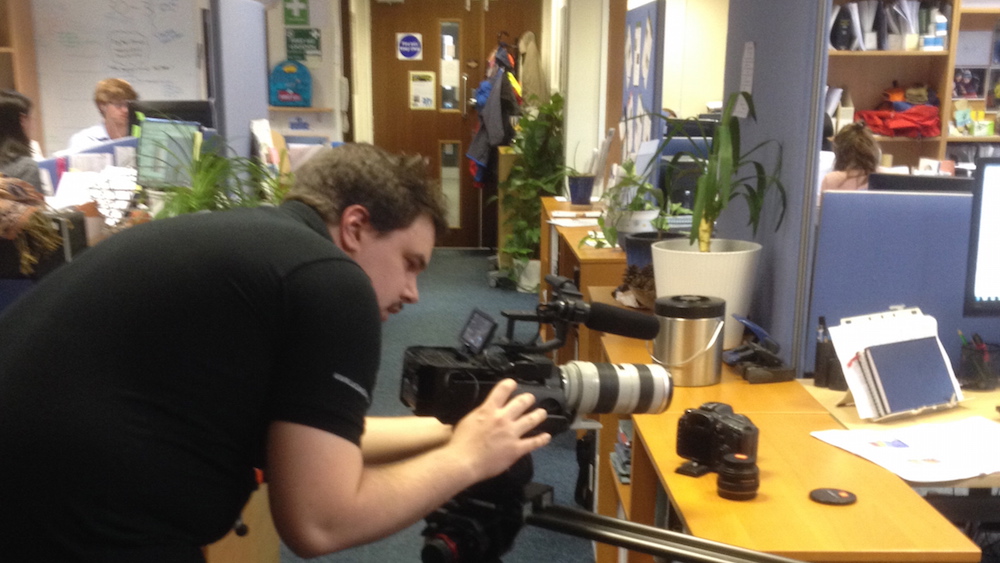 Production
This is the filming process. How this works all depends on the idea and nature of the video.If we come to your place of work we aim to be as unobtrusive as possible. We do not bring a full TV crew along with us; we're extremely discreet. We usually work in teams of 2 or 3, making a conscious effort not to intrude on everyone's day-to-day work. This also allows us to capture the most natural environment, using our subtle equipment.
We try and make everyone feel at ease and come across as natural as possible. Making a video should be fun. That's why we do it.
Step 4
Editing
We put all the footage into the computer. We watch it all. We cut the footage to match the original brief and make any changes that have arisen. You watch it and then you tell us if you hate it, love it, feel mild affection for it or want it changed to better match what you want.
Feedback from our clients suggests that sitting in on the edit, even for just an hour speeds up the process and creates a better video. You can tell us what changes you want made there and then, this is a lot quicker and clearer than conversing via email or telephone. This is no hindrance to us, we strongly recommend doing so. Our editing process will give you the following:
Colour Grade.
Sound mixing.
After effects (graphics).
Access to Original Music scoring or Royalty free music.
Full storage of all footage for 1 year (option to extend).
Speak directly with your editor. Bring them to your office or sit over their shoulder as they edit.
Various file types including HD and ultraHD.
DVD authoring and design.
Step 5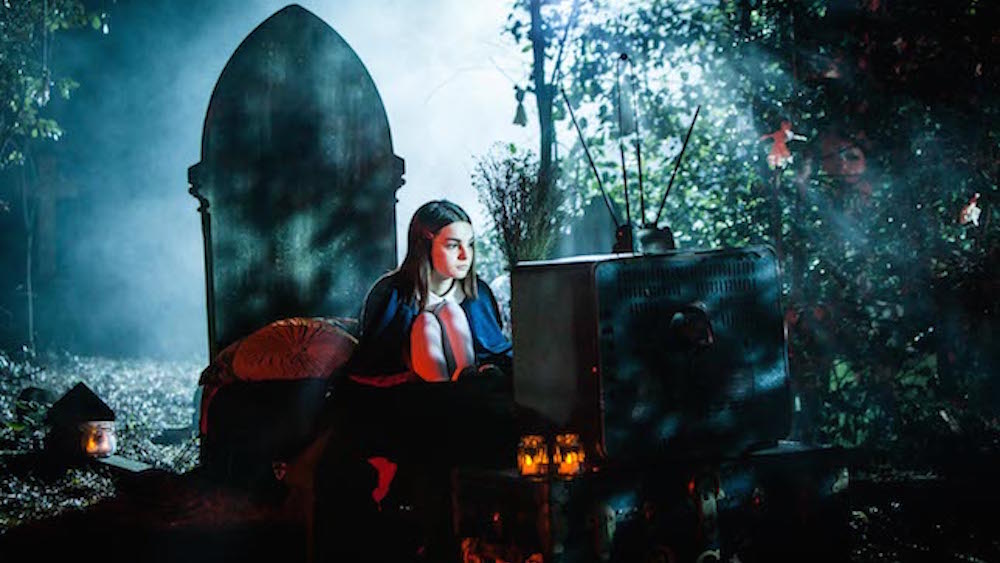 Finally delivery 
We give you a video you can use in any format that you require. We can create it in DVD form or upload it to the Internet for you. Whatever you need, we can deliver. Need it a tricky format? Just ask us, the chances are we can do it.