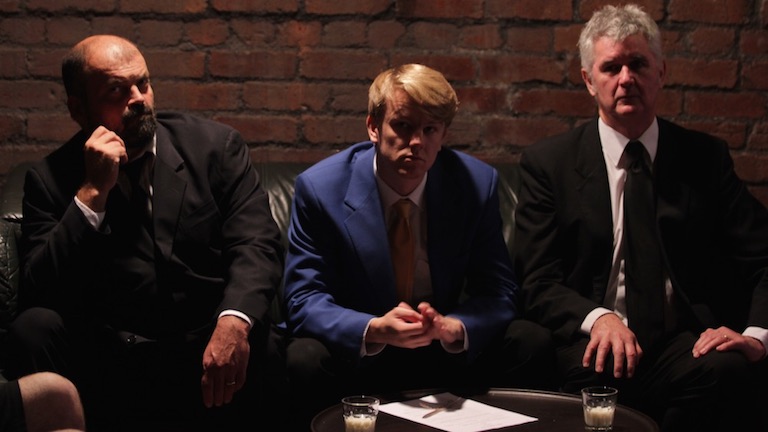 It's often the case that when businesses decide to make a video they have no idea where to start. Sometimes they have a clear idea of what they want but no idea how much that will cost. Other times they will have a budget but no idea where to start.
So let's take a look at what you can get for you're money:
£0-500 – No budget
You have zero to minimal budget but still want to make a video. You are facing a hard battle to meet good quality standards. But don't be disheartened. This is your bargain basement but there are always possibilities. Is there anyone in your organisation who is a budding filmmaker or photographer? The simplest videos to start out with are talking heads. Maybe get your staff to introduce themselves or talk about a new product. Prep a script like you would for a presentation then rehearse till you get it right.
Often the biggest problem with these videos is the sound so make sure you test whether the equipment you are using gives you clear audible sound.
Of course with competition in our industry so fierce you may find students or graduates just starting out willing to do amazing things for £500. As strongly as we feel about undervaluing what we do, we know this happens. We did it at the very beginning so we'd be crazy to write it off. But if you do go down this route be aware of the risks and try to avoid them. Make sure you see their work first. And whole projects not just clips. Make sure you see their insurance and you get in writing what you are asking for. You may just find some gems.
£500-£2000
For this amount you are looking at getting a basic 1 person crew, or solo shooters. There are some great sole filmmakers out there but make sure you see their work first. We don't tend to use single shooters for reasons explained here. However this should at least get you a few talking heads recorded professionally. This isn't going to change the world but can be really great for introduction videos.
£2000-£5000
This is the starting point of what we charge for our small crew productions. It gives you time to plan and time in the edit to get exactly what you want. This is pretty basic but will give you a quality professional product and a peace-of-mind service.
You might be surprised what you can get for this kind of budget. Certainly for some production companies this would be considered a low budget but most would be happy to work with you towards a more complex idea. Whether that involves more days shooting or more pre-production. Time in preproduction allows you to work more complex scripted ideas.
£5000-£10,000 
Anything above £5000 would be considered a healthy budget. Depending on the production company you could start asking for a lot more here. That includes specialised cameras or actors. The best thing money can buy is time. The more time a company can spend in each element of production will increase production value but also open up much more creative options.
£10,000+
Options really start to open up at this point. The sky is the limit. You can use this to ask for more deliverables and shooting days. Sometimes more money can lead to great things but it can also come back to bite you if the final product doesn't meet your expectations. The range that businesses spend on the production of adverts you will see on TV can be huge. From the £5K mark up to millions of pounds. Ideas have a life of their own. That's why it's always best to decide on your budget first and work ideas around it.