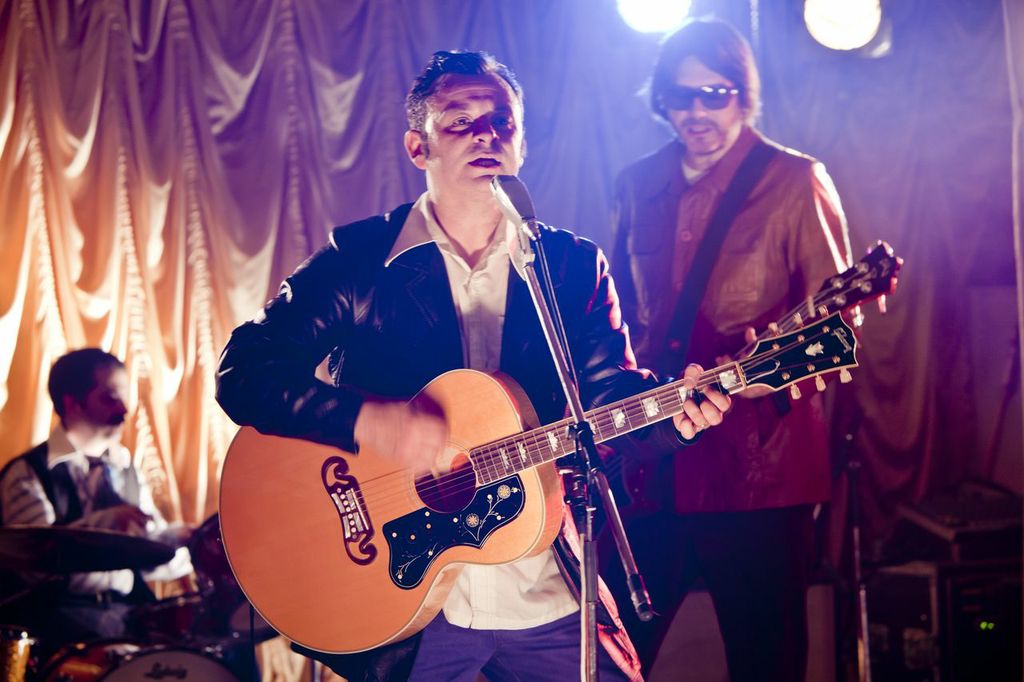 Tom Sparey Photography
"Is heaven a place, where nothing ever happens?"
Like An Egg have recently had the pleasure of working with Welsh rock legends, The Manic Street Preachers. After successfully producing the video for ' Rewind the Film', we collaborated again to produce the video for their newest track.
The video is for the single 'Show Me The Wonder', which is released on the 9th of September. The video is set in a Welsh working men's club in the seventies, which follows a boy meets girl love story. The piece stars Craig Roberts, Victoria Lyons and the band themselves who play a gig at the club. Once again we teamed up with director Keiran Evans and Dop Luke Jacobs.
The video was filmed in the Cymmer Pioneer Club, on a swelteringly hot July summers day.  We had the task of sending the place back in time, transforming it back into a seventies club. Thanks to the skills of art director Carly Wattley, the club looked perfect and was primed for the arrival of the cast and crew that numbered close to a hundred. Filming started bright and early and continued right through till late evening. The retro clothing, sizzling heat and extravagant sideburns ensured we emulated that boiling summer of 1976.
We must offer a huge thank you to everybody who helped in the creation of this video. The Pioneer Club Cymmer, cast members, make-up team and costume designer Sarah Jane Perez, you were all brilliant!
The finished video can be found below. Enjoy!